Choosing the right e-liquid for your e-cigarette can be harder than you think but also more fun! There are many things to take into consideration when looking for the flavour that suits you the best, such as intensity, nicotine and taste. Which is why, at Vuse we developed an incredibly rich and varied flavour range.
Our flavour collection is designed to meet all tastes: fruity, sweet or strong notes.
Even more interesting, most of our flavours come in a variety of different nicotine strengths, from 6mg to 18mg, so that you can choose the nicotine level that suites you best.
For a more satisfying experience,  all of our e-liquids with nicotine contain Nicotine salts which naturally occur in tobacco leaves and are meant to deliver bold flavours and a powerful vaping experience.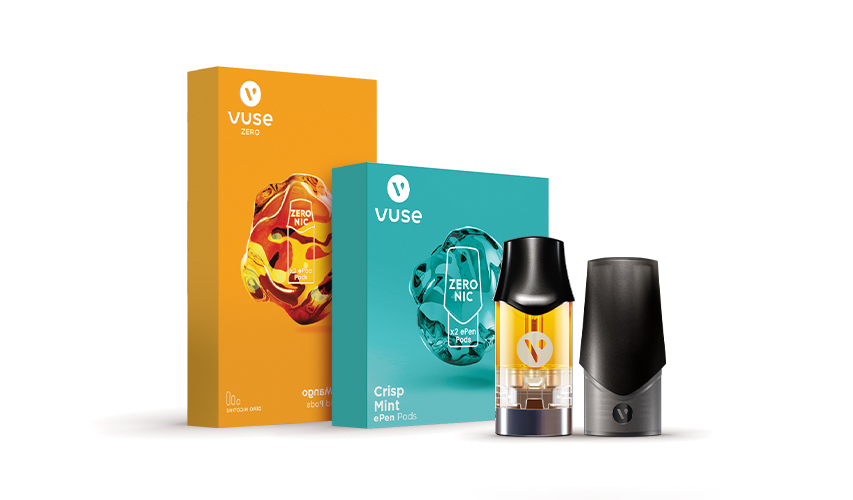 Each e-liquid is contained in a pod and our refill pods are called Pod packs. We decided to use a clear and unique visual design to make each flavour recognisable immediately from the Pod packs, in order to guide you and help you choose.
For instance, we use multidimensional origami shapes and bold colours to identify our collection of nicotine-based e-liquids.
In our range you'll find flavours such as Blended Tobacco providing you with a smooth and robust taste, Crispy Mint for a cooler experience and Blushed Mango for a sweet and light sensation.
You can find and buy all the e-liquids  on Vuse.com or at tobacconists and authorized retailers. It is also available subscription that will allow you to get your pods directly at home.
You can discover all the options available at Vuse.com