DISCOVER INTERESTING FACTS
MORE ABOUT E-CIGARETTES
Would you like to know more about e-cigarettes or cigarettes? You can find out more on our vaping blog – so that you have the full picture.
TO THE BLOG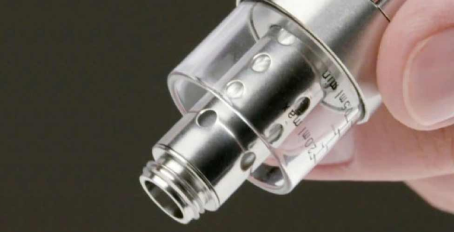 22 April 2022
VUSE E-CIGARETTES: EXPERIENCE AND QUALITY STANDARDS
Not all e-cigarettes are the same. It starts with the flavours and vapour enjoyment and ends with the device itself [...]
READ MORE

FAQ
More questions about smoking and vaping
WHAT DOES "TESTED BY SCIENTISTS" MEAN?
All Vuse devices and e-liquids are subject to strict standards of product quality and consumer safety. A large number of scientists with many years of e-cigarette experience in fields such as toxicology, device development and manufacturing, life sciences, analytical data processing, etc. test and develop Vuse products.
IS VAPING HEALTHIER THAN SMOKING CIGARETTES?
The point is not whether vaping is healthier than smoking, but the potential reduction of health risk. For people who cannot or do not want to give up nicotine, vaping can be a potentially lower-risk alternative to smoking. The lower risk potential of e-cigarettes (compared to combustible cigarettes) is largely due to the fact that they do not burn tobacco. Alternatives that do not burn tobacco are likely to release much less and lower levels of toxins.
IS THERE A TEST FOR THE VUSE E-LIQUIDS THAT CONFIRMS THE SAFETY OF THE PRODUCT?
Yes, strict quality standards with corresponding safety tests apply worldwide to the development and manufacture of all our Vuse products. When we manufacture liquid, the ingredients and components in the products we develop and manufacture are tested by our toxicologists for their suitability for vaping.
ARE VUSE E-CIGARETTES TESTED ACCORDING TO EU STANDARDS?
Yes, our devices undergo rigorous e-cigarette testing to meet all applicable EU battery and electrical safety standards.
ARE THE BATTERIES IN VUSE DEVICES SAFE?
Our devices contain lithium ion batteries similar to other consumer electronics. Our products meet all international and national safety requirements and they are designed with safety in mind. To avoid any failure to your Vuse product, only use and charge your Vuse device with the equipment provided in your kit. The leaflet provided with Vuse devices will provide guidance on usage and charging requirements and environment.
YOU WANT ALL THE NEWS ON VUSE?
We'll keep you up to date – don't miss any news or offers and always be among the first to receive our news.