In Vaping quality matters
At Vuse, we realise you may have real concerns about vaping, especially after everything you've seen online and heard in the media about certain vaping products.
If so, then you've come to the right place, this is exactly why we created this platform. At Vuse, we want to provide you with accurate and relevant vaping information you need to address your concerns or questions you have about vaping, because at Vuse, the quality of your vaping experience matters.
IS VAPING

SAFE?
WHAT INFORMATION IS

RELIABLE?
WHO CAN I

TRUST?
HAVE A CONVERSATION ABOUT WHAT MATTERS TO YOU
VUSE IS A PIONEER IN VAPOUR
SCIENCE
Consumers are at the heart of product development. That´s why our specialist vape team
of technical, scientific and engineering experts carefully craft our devices and E-Liquids.
Learn more about the process below.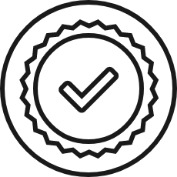 HOW VUSE STANDS OUT FOR ITS QUALITY
Consumer satisfaction is at the heart of everything we do in the design, development and
manufacturing of our products. We scrutinise every detail of our products – from what goes
into the E-Liquids to the vapour that comes out.
We only use high-quality ingredients in our E-Liquids

We assess every single ingredient and every single material

We test each batch of E-Liquid and ensure it is traceable and tamper-proof

We design our products with safety features to protect against over-voltage and over-heating

We enforce strict manufacturing processes and quality controls

We advocate for product standards and have contributed to the world's first voluntary standards on e-cigarettes, created by the French Standards Institute AFNOR and the British Standards Institute.
OUR 360° SCIENCE PERSPECTIVE
Our aim is to build the most reliable products possible.
So, we conduct state of the art testing for our
components and materials. We employ more than 50
scientists covering many disciplines, ranging from
toxicology to device development and manufacturing,
biosciences to analytic computing.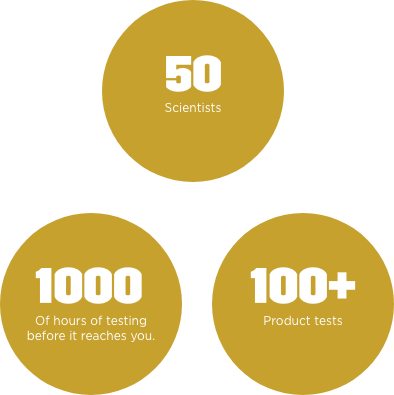 HOW RIGOROUSLY DO WE TEST OUR
VAPE PRODUCTS?
All our products go through 1000 hours of testing by 50 scientists before reaching you. Only when we are fully
satisfied that a product meets our high-quality standards do we allow it to go on the market.
We use a wide range of analytical techniques, specialised technology
and expertise to develop and conduct detailed tests of our products
internally and with third party accredited laboratories. From the flavours
and E-Liquids we formulate, to the devices we manufacture, to the
combinations in which they are sold.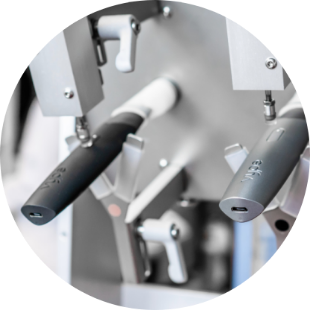 *Images are for illustrative purposes only
We use this technology to measure vaping behaviour, specifically how long, how deep and how often consumers inhale. This gives us an indication of how much vapour on average a consumer can be expected to be exposed to throughout the day. Having a clear understanding of these vaping patterns helps us to design the risk assessment study.
This clever bit of kit mimics the act of vaping. It helps us to establish the maximum number of puffs you get from each of our e-cigarette devices. This machine also contains a filter pad that allows us to collect vapour and analyse its components.
We use this machine for identifying the components of vapour after it has been collected on the filter pad by our
vaping
simulator.
We use this technology to measure the droplet size of vapour to help us understand how capable the human body is at absorbing various droplet sizes produced by our devices.
RESPONSIBILITY AND TRANSPARENCY
Our responsibility extends far beyond just the quality of our products. We're committed to being open and transparent at every turn. Here's how:

We age verify on our website to ensure our Vuse products are available to adult smokers and vapers only.


Our product packaging comes with a detailed list of every ingredient inside. Because if it is important to you, it needs to be visible to you.

MEET THE TEAM OF VAPE SCIENCE
EXPERTS THAT MAKES IT POSSIBLE
From toxicology to device development and manufacturing, biosciences to analytic computing, we have a 360- degree perspective
from engineers and scientists, collaborating together. Our expert vape team are ready to
provide their expertise to help answer your questions.

BAT Group Scientific and R&D Director
"Following high standards to ensure quality
is at the heart of everything we do. For
instance, we design devices with safety
features to protect against overvoltage and
over-heating and enforce strict
manufacturing processes and quality
controls at every stage of the production
line".

Global Head of New Categories, R&D

Marina ensures we are satisfied with the performance and quality of our productsbefore they go to market.

"We rigorously test every new E-Liquid and every new device we develop. Only when we are fully satisfied do we allow it in the market."

New Categories Applied Science Manager

Helena is responsible for managing the development of science platforms for Vuse
e-cigarettes.
"We believe the fundamental science of
vaping linked with an understanding of
consumer behaviour is key to the innovation of e-cigarettes."

Head of Vapour Product Development, New Systems
Dominic leads the R&D organisation for vapour systems, developing products for consumers around the world.
"Our team innovate next generation devices
and liquids for high quality and performance.
Thanks to our broad collaboration internally
and externally, we strive for a great product
experience."
LET US ANSWER YOUR QUESTIONS
We hope we have answered your questions but if you still feel unclear about something after looking through our site, feel free to call or write to us.