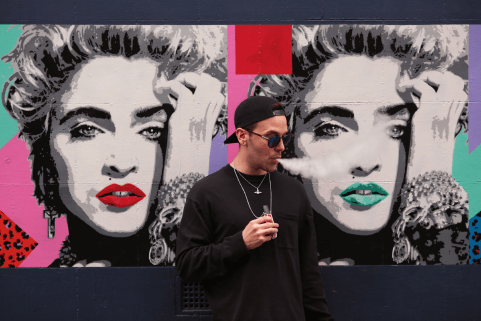 Vaping is the electronic, nicotine alternative to conventional cigarettes. A vape device turns e-liquids or nicotine salts into a consumable vapour with no process of combustion. In turn, the user inhales vapour rather than smoke like with conventional cigarettes.
Vape devices allow the user to explore a variety of different flavours ranging from crisp mint to golden tobacco.
There are several types of vape devices on the market and although they all share the same basic principles of use, there are many differences in the way that they function, and therefore how they should be used.
Here we look at the main aspects of vaping, focusing on the differences between various vape devices.
THE COMPONENTS OF A VAPE DEVICE
Regardless of appearance all vape devices have a battery, a heating element and a space for an e-liquid to be stored, as well as a mouthpiece to inhale the e-liquid through.

TYPES OF VAPE DEVICE
The main types of vape devices are:
Regular e-cigarettes
AIOs (all in ones)
Pod vapes
Disposable e-cigs (these disposable devices are often designed to look like regular cigarettes and are activated as soon as someone takes a puff)
REGULAR E-CIGARETTES
So how to vape? E-cigarettes are activated by the user taking a drag, but in some cases, they must be turned on and primed first. (Priming means simply clicking a button a few times to have the e-liquid start flowing.) Some use disposable cartridges and others are designed to be refilled by the user. If there is no e-liquid or cartridge included, you will need to follow the instructions (included in pack) on how to fill it/add cartridge.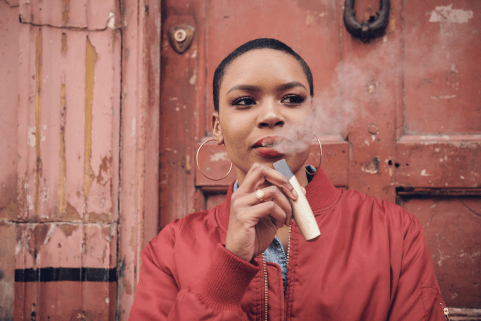 AIOs
AIOs can be refilled, and generally need the user to press a button to activate them before taking a puff. Some may require you to hold the button while inhaling the vapour, or to adjust the wattage during use to get the level right.
POD VAPES
Pod vapes are a slightly easier means of vaping. Simply puff and go without having to hold a button down. With the pod vapes, there are a wide variety of disposable cartridge e-liquids to choose from, or the option to refill the device.
POST PURCHASE VAPING
If you are new to vaping, it's important to concentrate on inhaling and exhaling vapour in the right way. Whilst getting used to the act of vaping you can also figure out which e-liquids you enjoy the most.
If you're interested, find out more about how to use vape devices.