---

VAPING ETIQUETTE
Once a rare sight, e-cigarettes have well and truly entered the mainstream in recent years, with more and more people taking up vaping around the world. In fact, a recent survey commissioned by Vype showed that 45 per cent of us now have a friend who vapes, and 26 per cent a family member. Vaping has an impact on many of us, either as consumers or observers – but the etiquette surrounding it remains largely unknown.
Decisions about where or where not to vape, and where to allow vaping, are largely discretionary, and civilised vaping is dependent on good manners, from vapers and non-vapers alike. However, there is some confusion about vaping best practice. In the same survey, 57 per cent of respondents said that they were baffled by the social rules of vaping, and nearly half agreed that it is unclear where you can and cannot vape.
A lack of official guidelines doesn't make vaping universally acceptable, in the same way that whilst the use of mobiles in public places is unrestricted, choosing to take a call at a restaurant table or in a quiet railway carriage can be seen as inconsiderate.
And while 80 per cent of vapers surveyed said that they tried to be considerate of the people around them, one-third of non-vapers felt a lack of consideration amongst vapers. Clearly, there is still room for understanding to help us navigate a path through such a social minefield.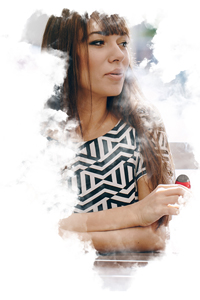 RULES OF VAPING ETIQUETTE
GOING PUBLIC
When you're out and about, common-sense vaping etiquette applies. Many public spaces will have a clear policy on vaping, so whether you're in a bar or restaurant, cinema or theatre, simply ask if it's acceptable.
Almost half of the survey respondents considered vaping in a confined space such as a lift or waiting room to be the most serious breach of etiquette a vaper could commit, so approach vaping here with caution.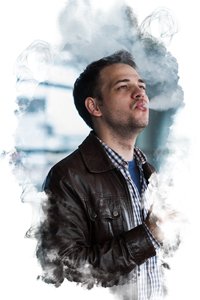 Vaping in a restaurant was considered the second worst vaping faux pas. There will often be a clear no-vaping policy if food is being served, so check with the management.
Almost a quarter of survey respondents thought that vaping in a queue was unacceptable, so consideration for others remain key – no matter how tedious it can be waiting in line.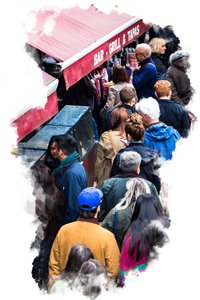 ON THE ROAD
When you're in somebody's car or taxi, remember that you are effectively their guest. 26 per cent of the survey respondents said that someone vaping in their car without permission would be their biggest bugbear, so check with the driver: they own the space and should have control over it. Vehicles are confined spaces and drivers may find a passenger's vapour distracting.
Most train and bus companies have taken the decision to have a no-vaping policy on board, as well as in stations and waiting areas. You can usually establish any rules beforehand by checking online or asking a supervisor.
These policies can be frustrating for vapers, especially on long journeys, but travelling can be a stressful experience generally, with delays, overcrowding and traffic jams all putting a strain on good manners. For your own benefit as much as for those around you, accept any restrictions with as much good humour as possible. You can always take advantage of designated smoking areas.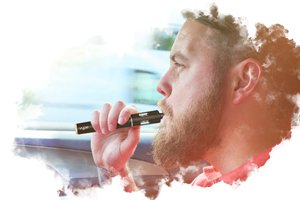 SOCIAL SCENARIOS
Whether you're visiting someone for lunch, dinner, or an overnight stay, take the lead on vaping etiquette from them. Even if your host is a close friend, it's best to ask rather than assume that they will be happy for you to vape in their home. If you're the one playing host, it's still good manners to check with your guests before vaping.
Even if your host or guests are happy for you to vape, it's polite to offer to take it outside. It's likely that they will appreciate your willingness to sacrifice comfort for the sake of good manners, and may invite you to vape inside.
We recommend not vaping whilst food is being consumed, however, aromas can conflict with the flavour of the food and affect other people's enjoyment of a meal.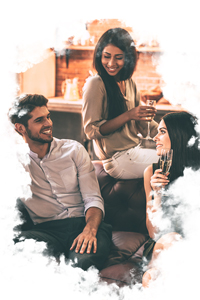 OFFICE POLITICS
With 34 per cent of survey respondents having a colleague who vapes, both employers and employees are now establishing clear policies on vaping.
Different workplaces will have different vaping guidelines; in some it is prohibited, while others may allow it. If you can vape at work, do so in moderation – you wouldn't want your boss to think that you're more interested in your e-cigarette than your e-mails.
Be aware of your colleagues' thoughts about vaping too. Even if it is allowed in the office, it is wise to ask before you vape, especially in confined areas such as meeting rooms or communal kitchens.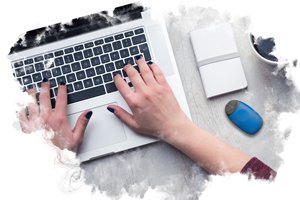 HOME AND AWAY
Different countries will have different laws or customs in relation to vaping. Before you travel, do some research on your host country to establish what the customs might be. As with all cross-cultural matters, respect the vaping etiquette of your destination when travelling abroad.
Remember that, for the most part, airports and aeroplanes are non-vaping zones. If in doubt, ask check-in staff or flight attendants.
If possible, check with your hotel beforehand about vaping in your room, and confirm again with reception when you check in – it's better to be safe than sorry.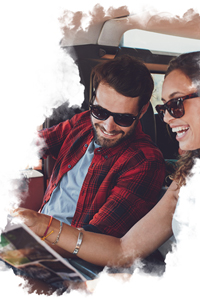 LOVE IN THE AIR
If you're lucky enough to form a relationship with a co-vaper, you can enjoy sharing your passion with a fellow enthusiast. 21 per cent of non-vaping survey respondents also said that they would be happy to date a vaper – that's five times the number who would date a smoker.
If you're on a date with a non-vaper, it's best to ask if they're happy for you to vape before doing so – and check with the venue, too.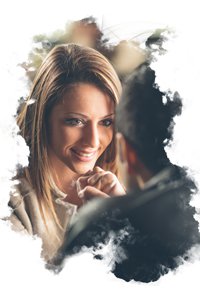 UNDER THE RADAR?
It is of course possible to vape discreetly, with minimal exhalation of vapour. But nobody wants to be 'outed' in a non-vaping zone, and stealth vaping was considered a faux pas by our survey respondents. It's best to wait until you're somewhere where it's acceptable to vape so that you can do so openly.
SCENTS AND SENSIBILITY
Bear in mind that your vapour has an aroma, and check that your companions enjoy it as much as you do – if in doubt, don't vape. While you may be enthusiastic about your latest cherry or mint e-liquid, others may be less keen: as with perfume, strong aromas are a matter of personal taste, and your preference may not be shared by everyone.
BLOWN AWAY
Many vapers enjoy emitting impressive clouds and some enjoy it as a shared experience, but not all non-vapers will applaud your exhalations. Nearly half of survey respondents thought that plumes of vape were inconsiderate: they may be seen as an invasion of personal space however delicious-smelling they are. Sitting happily enveloped in clouds while others make for the exit is not the best policy. Leave some space between your cloud chasing and any non-vapers in the vicinity.
If you accidentally blow vapour into someone's face, it's best to apologise – more than a third of survey respondents thought that this was a breach of good manners.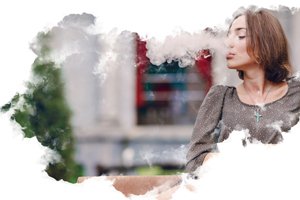 E-CIGARETTE EVANGELISM
If you're passionate about vaping, it's great to share this enthusiasm especially as non-vapers are often curious about the growing trend, but avoid lecturing people on your pastime. If people criticise your habit without basis for doing so, it's fine to mount a defence, but be prepared to listen to their point of view, answer questions and, if necessary, refute misconceptions.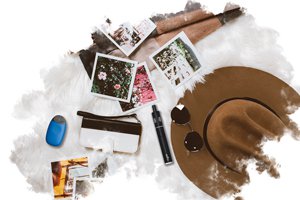 BREAK THE ICE
As a vaper with an interesting array of equipment and e-liquids, you might find yourself an object of fascination. This can be an ideal ice-breaker when you meet someone for the first time. People may ask questions about what you're doing, where you buy your equipment from, and what flavours you prefer. Be friendly and open-minded, answer enquiries politely, and be similarly encouraging to smokers who want to find out more about the vaping experience.
INCLUSION ZONES
It's always satisfying to indulge in something you enjoy with fellow enthusiasts so, rather than trying to convert reluctant smokers, why not go to a vaping shop, café or bar, and enjoy the company of like-minded people? You will be able to relax, swap ideas and discoveries, make recommendations and learn about new products in a vape-friendly environment where you'll be socialising with people on your wavelength.
SHARE AND SHARE ALIKE?
Many vapers will be enthusiastic about new flavour discoveries and will want to share them by offering you some of their e-liquid for your own device. The Vype survey reveals that more than a quarter of respondents would consider trying the vaping device of a friend, partner or family member.
If you're interested in sampling fellow-vapers' liquids, enquire about the flavour or perhaps comment on the enticing aroma: they may take the hint and offer you a try. However, many vapers will stop short at sharing their mouthpieces. Unlike a cigarette that is stubbed out or discarded, a vaper will often be reusing their e-cigarettes so may not want to feel that it has been used communally.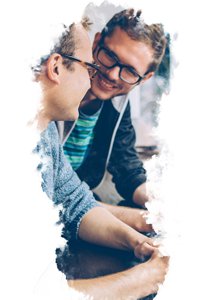 LOOKING AHEAD
As vaping continues to become more popular, these simple principles of etiquette can improve the understanding between vapers and non-vapers. Consideration for others and an awareness of your environment will help to ensure vaping is an enjoyable experience for all and simply asking questions can help to clear up any confusion.